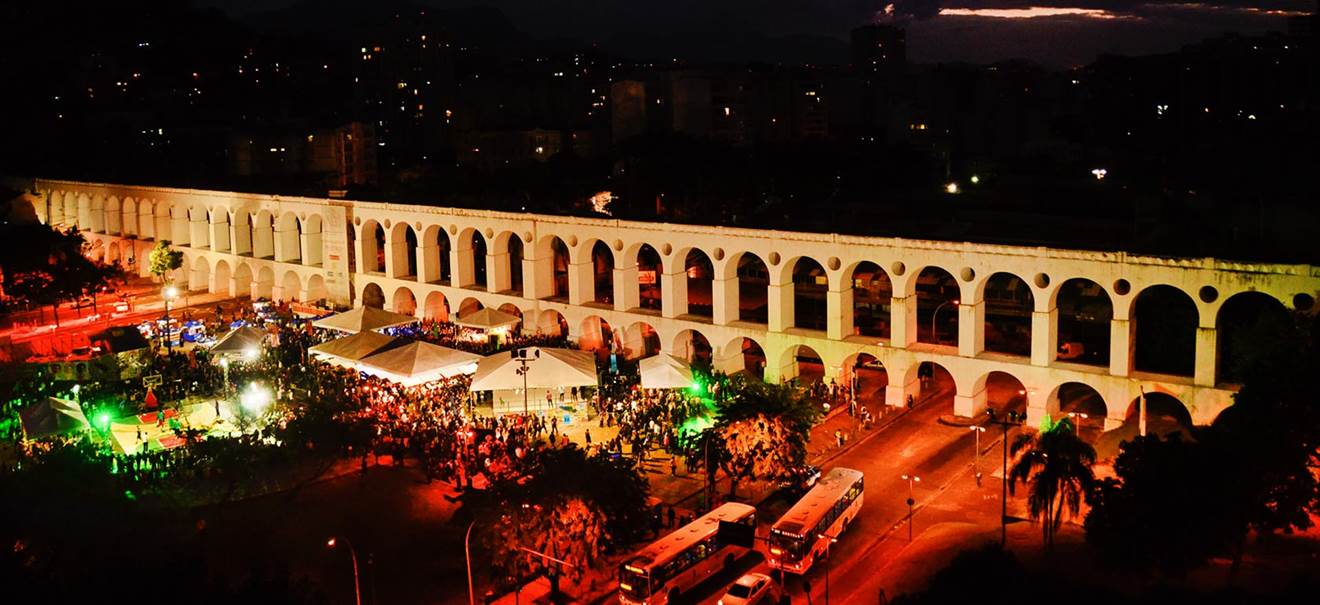 Lapa Rio Scenarium Show and Dinner
To product
Let us introduce you to the neighborhood of Lapa. This trendy area is located in the heart of the city center, where you'll find Mangue Seco and Rio Scenarium. The "Cachaçaria Mangue Seco" bar and restaurant is located near the front in a renovated building from the end of XIX century. It specializes in local cuisine and liqueur (such as cachaça).

Upon arrival there, enjoy a presentation of how to make a caipirinha!

After the presentation, dinner will be served. There, you can enjoy a local dish from Bahia known as "Muqueca." In this very Brazilian dish the fish is cooked in coconut milk and served along with rice and farofa (fried manioc flour fried in dendé oil). If you're not a fan of traditional Brazilian food, then you can have filet mignon or chicken instead. After dinner, you'll walk across the street to Rio Scenarium.

Rio Scenarium, an old and charming space, is an eclectic mixture of antique shop and show house. This three-floor house is home to a collection of furniture and antiques turned into a works of art. It now serves as a place of delightful food and music.

The antique aspects of the house coincides harmoniously with the modern and comfortable vibe you get as you walk in this place which is listed by The Guardian's as one of the world's ten best bars.

The informal atmosphere is meant to be enjoyed with some of Brazil's most famous and popular singers.

Included
•Roundtrip Transfer to Most Hotels in São Conrado, Leblon, Ipanema and Copacabana

•Professional Tour Guide
•Dinner
•Admissions to the Show
•One Welcome Drink with Cachaça
•Two Drinks (A "Caipirinha," a Beer or a Soft Drink)
•Roundtrip Transportation

Please Note
•The specific departure time for this tour will be determined upon reconfirmation.
•Children 5 years old and under are free.
Departure times:
7:00 pm - 12:00 am
- On weekdays and Saturday at the Marina Palace hotel for all tours.
- On Sundays and holidays at the Windsor Atlântica Hotel for all tours
Duration
: 5 Hours